CBD can improve your memory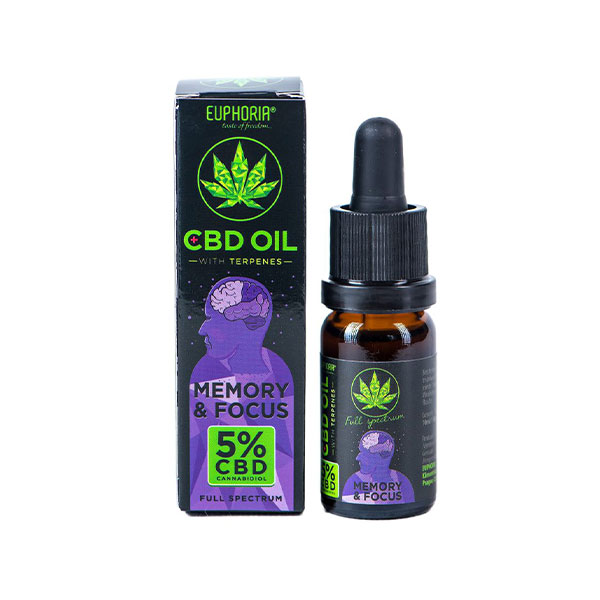 It started with Alzheimer's
At first, researchers noticed that CBD helps to delay the onset of Alzheimer's disease caused by neuronal degeneration. They found that CBD can prevent neurodegenerative diseases and, as a result, they focused on the effects of CBD on memory and brain function.
Are you forgetful? Take it easy
CBD influences the receptors in the brain that are responsible for deep sleep. For example, if you take the right dose of CBD oil before going to bed, it will be easier for you to reach a deep REM phase in which the brain processes the acquired information into long-term memory. In addition, cannabidiol also improves concentration and perception.

CBD is a great studying assistant as well. When you are stressed, your long-term memory is blocked. For instance, during an important exam, stress is very undesirable. Easier said than done, right? Thanks to the calming and relaxing effect of CBD, it will be easier for you to recall everything you've learned.
Warning: When using CBD oil, don't expect to see any result after the first dose. It might take a few days or even weeks of regular use. Although CBD cannot be overdosed, we recommend testing which dose is right for your needs. Start with a smaller amount and gradually increase the dose.
Experiments have shown positive effect of CBD on memory
Recent studies by Florida experts show how CBD can repair cells in the cerebral cortex. The tests were performed on laboratory rats - after inhaling CBD the rats showed much better memory while performing certain tasks. Almost 32 rats were exposed to CBD smoke as well as placebo smoke. In this experiment, the CBD demonstrably helped them to remember better. The researchers found that cannabidiol can protect nerve pathways and brain cells from damage and improve their so-called working memory.