Hemp tea, CBD tea & coffee and syrups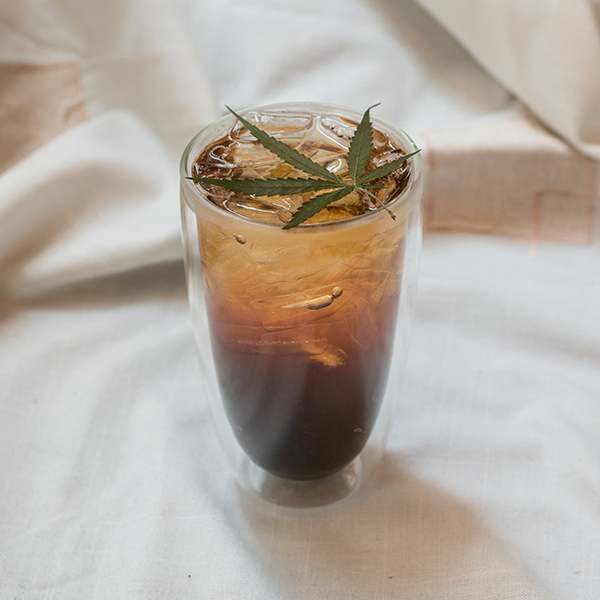 How are they made, what do they help with and what if they contain CBD?
Cannabis has been used in human kitchens for thousands of years. Tea is one of the most natural ways to use cannabis, but it is also traditionally used as a spice in the preparation of various dishes. There are now a number of cannabis and CBD foods on the market, but they are often confused.
But not everything in cannabis contains CBD. Let's shine a light on teas, coffees and syrups - how do cannabis and CBD variants differ? And what can they help you with?
Hemp vs. CBD tea
Hemp teas:
Hemp tea is most often a mixture of dried hemp leaves, or a mixture of dried hemp leaves and other herbs. Cannabis leaves contain only a minimal amount of CBD, so most classic cannabis teas are free of CBD. 

It is worth knowing: Of course, it depends on the specific variety - varieties generally rich in CBD offer a decent amount of CBD even in dried leaves. But even if you pour hot water over cannabis leaves rich in CBD, it does not mean that CBD will be released into the tea. CBD dissolves in fats - fats help to obtain active substances from the plant and subsequently allow your body to process CBD. If you want to support the effects of CBD, try adding a piece of butter or fatty cream to CBD tea.
CBD teas:
Cannabis leaves alone are not enough for tea to contain an effective amount of CBD. CBD tea is therefore referred to as hemp mixtures that contain other parts of hemp rich in CBD - seeds or flowers.  
What are the effects of cannabis and CBD teas?
Coffee can be enriched with cannabis and CBD in several ways. The effects are very similar, differing mainly in taste. Coffee ground together with hemp seeds has a specific hazelnut taste, but the taste of coffee enriched with CBD oil or CBD crystals is completely unchanged. 
CBD and caffeine: Does it go together?
Cannabis and CBD usually induce relaxation at the body level, while coffee stimulates the body. At the psychological level, however, both substances help with concentration and encourage creativity. So is it appropriate to combine two substances that have such opposite effects on the body shell?
Yes. This is precisely because it has the opposite effect on the body. Coffee increases alertness, supplies energy, increases pressure and stimulates the nervous system. Elevated heart rate, hypertension, and a stimulated nervous system can cause nervousness, anxiety, or even panic attacks in more sensitive individuals. Once the caffeine stops working, the mood worsens and a headache can come.
All these unpleasant side effects of caffeine are dampened by CBD! CBD soothes, relaxes, helps against nausea and relieves anxiety. For more sensitive individuals, coffee with CBD is a great tool against fatigue, which also greatly supports creativity and concentration.
Hemp and CBD syrups et al.
In the menu of cannabis and CBD foods you will find many other delicacies: