What are CBD crystals for?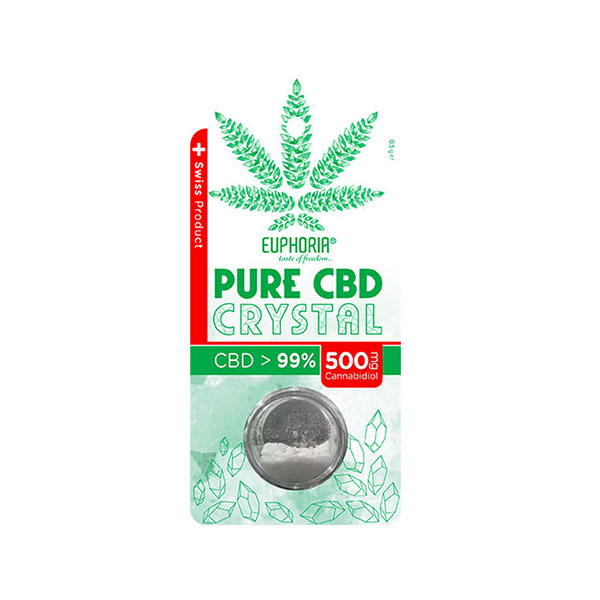 Where do crystals come from?
CBD crystals are produced by multiple extraction and isolation from full-spectrum CBD oil. It is actually a relatively complex chemical process, but in the end 99% pure CBD is separated from hemp by using a vacuum pump or furnace. It looks like a fine powder and is absolutely tasteless. The extract is completely natural and maximally effective. 
Beauty in simplicity
If you are looking for the purest form of naturally occurring cannabinoids, you will find it in the form of crystals. Always keep in mind that in order for them to be properly absorbed into the body, it is necessary to use them together with fat (mix them into food together with butter, oil…). Don't be surprised by the slightly higher purchase price. In high concentration, it is a real treasure which you will use in a thousand ways. We've introduced a few, but you will surely come up with a lot more.
Tips on how to use CBD crystals
There are many uses of CBD crystals. Here are the most common ones:
The crystals are most often used as an admixture in vaporization.

You can also mix them into cosmetics that you use daily. Your favorite creams will suddenly get healing effects. CBD has strong antioxidant and healing effects on the skin.

If you know the exact dose of CBD you need, you can just let the CBD crystals dissolve under your tongue.

CBD crystals can also be made into a tincture, for which you will find many other uses. You can add it to soups, drinks, sauces and other dishes. To make a tincture, you only need high-fat oil which you mix the crystals into. Using 30 ml of oil and 1 g of crystals, you get a concentration of 33 mg of CBD per 1 ml of tincture.